Direct Simulation Monte Carlo:
The Past 40 Years and the Future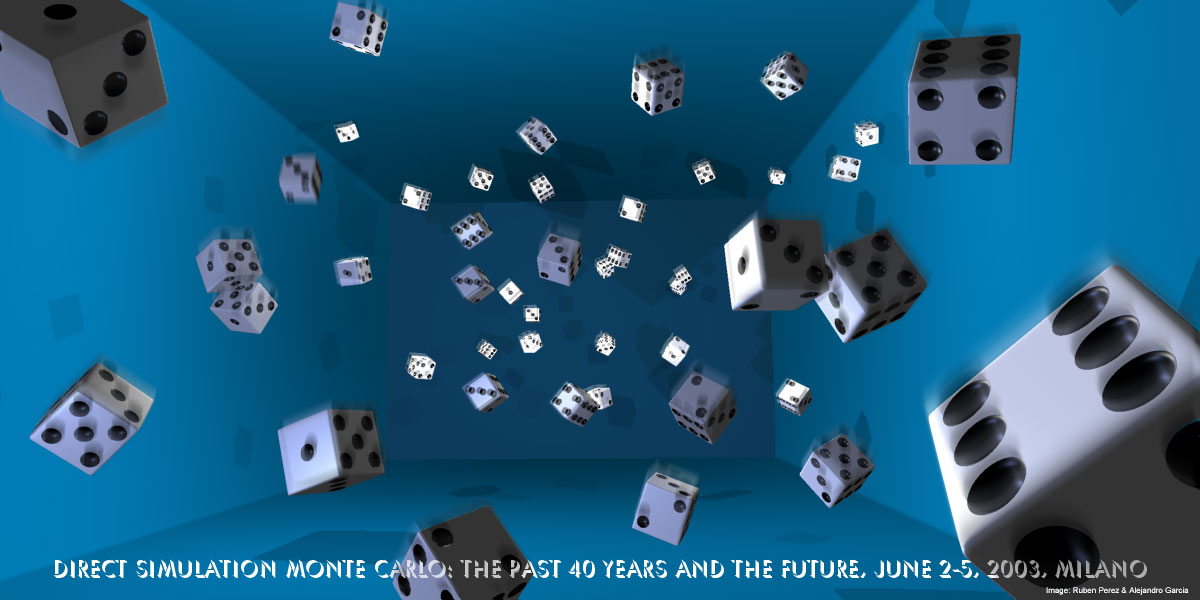 Monday, June 2nd to Thursday, June 5th, 2003
Politecnico di Milano, Milan, Italy
Aldo Frezzotti
Dipartimento di Matematica
Politecnico di Milano
Alejandro L. Garcia
Institute for Scientific Computing Research
Lawrence Livermore National Laboratory
and
Department of Physics, San José State University
---
NOTE: Due to the national holiday on Monday June 2nd, on that day the workshop will take place in a conference room in the student house "Cittą Studi", which is just outside of the Politechnic campus and on the way shown on the map (see How To Reach Politecnico di Milano). A representative from the Math Department will be available at the exit of the subway station "Piola" from 8:30 to 9:00 to help participants locate the conference room.
---
Organized within the frame of the activities of the MIUR research project
"Mathematical Problems of Kinetic Theories"
---
---

For further information please contact:

Aldo Frezzotti
Dipartimento di Matematica del Politecnico di Milano
Piazza Leonardo da Vinci 32
20133 Milano - Italy
tel : +39(02)23994564
fax : +39(02)23994568
Email: aldfre@mate.polimi.it

Or

Alejandro L. Garcia
Department of Physics
San Jose State University
San Jose CA 95192-0106
USA
tel : 1 - 408 - 924-5244
fax : 1 - 408 - 924-2917
Email: algarcia@algarcia.org


---
The graphic on this page was created by Ruben Perez in collaboration with Alej Garcia; this image is copyrighted and not in the public domain.
---